About

Us

Road Transportation is the lifeline of our country's economy. It presents tremendous challenges and demands special expertise to succeed in the field. Reaching far flung areas of the Indian sub-continent, in different climatic conditions from terrain to hilly regions, with the existing road conditions is an uphill task. Today, India is emerging as one of the top global market players and the country is becoming the logistic hub of Asia with massive investments pouring into various manufacturing and service sectors, which is certainly boosting up the transport & logistics industry, depicting an extremely bright and promising future.

In this scenario, a new name has emerged in the year 1991, to serve the growing needs for surface Transportation and Re-location arrangements with cost effectiveness that is destined to make its mark in the industry.... "RATHOD TRANSPORT". Geared up in the business segment of Full load, Heavy & ODC cargo, Re-location services and Logistic Solutions, The Company is headed by the young & dynamic Entrepreneur Shri Jagbir Singh Rathod, as Managing Director, supported by a professional & dedicated team.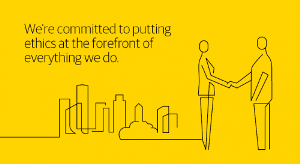 Bond of Trust

Rathod Transport is committed to deliver extraordinary value to customers by constant innovations to continuously enhanced services and through fully integrated surface infrastructure & facilities, along with a strong commitment to customer satisfaction, which makes Maxwell a strong contender to attain leadership status in this domain. A quickly built reputation for adherence to delivery schedules, matchless performance, hassle - free processes, quick response time and value added services have given customers tremendous confidence.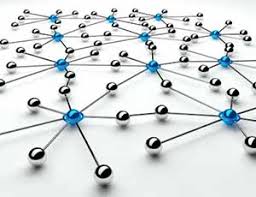 Bridging the Distances

In the endeavor to link producers and consumers across the country, RATHOD TRANSPORT has a located branches Corporate Office at PUNE (M.H.) & Zonal Offices at BANGLORE, Mumbai, GOA , VAPI And DAMAN. The Company is well equipped with modern infrastructure, latest Information Technology, Strong Financial background with a highly professional & dedicated team. RATHOD TRANSPORT has sizeable owned Fleet and also different categories of vehicles on contract basis. As India gears up to move ahead on the road to development, RATOD TRANSPORT will play a leading role as a major moving force.
The Team With Difference
RATHOD TRANSPORT is totally a customer-oriented company with utmost faith in the team to maintain and retain customer delight. Every 'RATHODER' is fully committed and dedicated to serve the customers. RATHOD TRANSPORT creates and adopts a professional work culture that demonstrates a "We Can - We Will" attitude in our responsibilities, to far exceed the objectives, consistently striving towards market dominance. We aim to create historical landmarks forming a strong establishment to pro-actively overcome all future obstacles and commit to create customer delight with impeccable personalised services.